Download the 2021 CCaaS 6-12 Report now!
CCaaS has recently emerged as a necessary adoption for organizations across a number of industries, with a majority of IT decision makers planning to implement CCaaS solutions within the next 12 months. The report's findings show that customers are most likely to make a decision on CCaaS technology when a current contract nears its expiration date (30% of respondents) or when a legacy system's warranty expires (30%), inferring that customers want to offload management of conventional contact center solutions and pursue more advanced technological solutions like AI to improve the customer experience. This is especially important for companies implementing permanent remote work options for their customer service agents in light of the fact that many companies plan for at least 40% of employees to work remotely.
Interested in connecting to discuss the report? Fill out this form and we'll be in touch!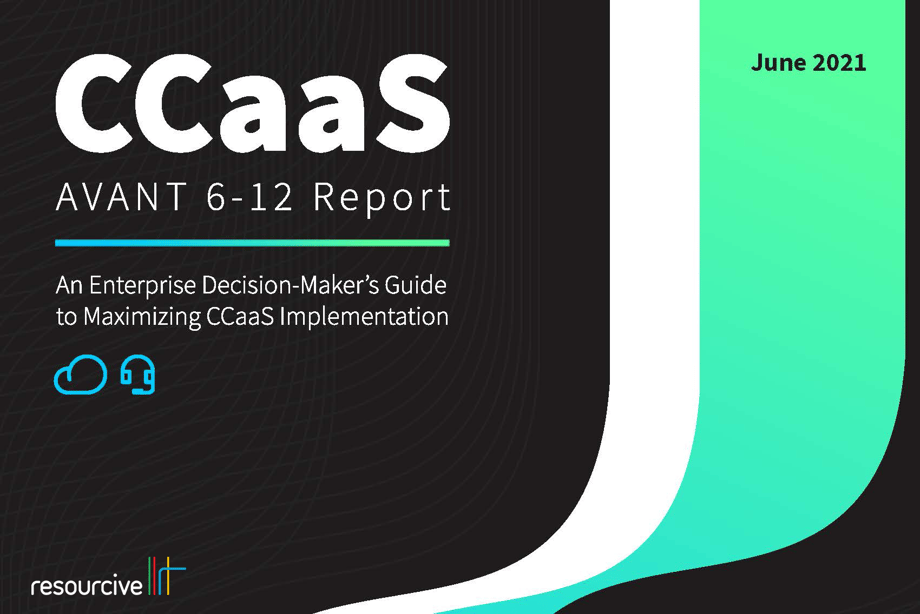 Key takeaways from the report include:
32% of IT decision makers are looking to CCaaS to enable or expand their remote workforce.
51% are planning to invest in a new contact center system because their current setup lacks functionality.
Artificial Intelligence (AI) has emerged as a key factor in energizing broader adoption.
In addition to AI, CCaaS systems often include a call distributor, interactive voice response (CDIVR), outbound predictive dialers (OPDs) and analytics capabilities.
68% of respondents listed voice to text as a required AI capability when considering a new contact center solution.
69% of respondents require PCI compliance for a contact center solution, highlighting the need for effective security to be interwoven with every CCaaS migration.